Teradek Cube encoder-decoders
Teradek Cube encoder-decoders
Een reservering voor de verhuur werkt als volgt:
Gehuurde apparatuur kan opgehaald worden in Hengelo of een dag van te voren verstuurd worden naar Uw adres
Neem voor de definitieve huur contact op via email of telefoon en geef de data door.
U krijgt van ons een bevestiging van de reservering
Daarna kunt U de betaling uitvoeren via de bank of de website.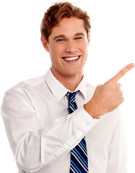 Hulp nodig?
Bel ons via 074-2504909
Aanmelden voor nieuwsbrief