Draadloze video zenders
Een reservering voor de verhuur werkt als volgt:
Gehuurde apparatuur kan opgehaald worden in Hengelo of een dag van te voren verstuurd worden naar Uw adres
Neem voor de definitieve huur contact op via email of telefoon en geef de data door.
U krijgt van ons een bevestiging van de reservering
Daarna kunt U de betaling uitvoeren via de bank of de website.
De huurder draagt de volledige verantwoordelijkheid voor het gehuurde, eventuele storingen of schade dienen direct aan HDC gemeld te worden Indien sprake is van een borgsom wordt deze na retourneren en controle van de goederen op inuitwendige schade op een door u aangegeven rekening teruggestort U dient voor de huurperiode inclusief het eventueel halen en brengen een passende verzekering voor de gehuurde producten af te sluiten.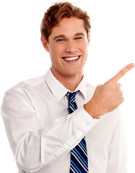 Hulp nodig?
Bel ons via 074-2504909
Aanmelden voor nieuwsbrief