EDIUS 9 features
"Buy once and use forever": EDIUS Pro 9 and EDIUS Workgroup 9 are solutions that you purchase once and use without time limit - as the majority of users wants. So there is no subscription or rental model and no time limit for the use.
Always up to date: Numerous new features and enhancements will be added free of charge to users of EDIUS Pro 9 and EDIUS Workgroup 9 during the product cycle of EDIUS 9 until mid/end of 2019
Comprehensive HDR Workflow:
Support for HDR PQ and HLG
Native support of HDR video sources (professional camcorders, drones, action cams and smartphones)
Native HDR cut
Conversion of SDR and Log to HDR
Mix of SDR and HDR on one timeline
Real-time preview on HDR monitor when editing (Tip: We recommend Sony HDR monitors and as HDR control monitor the Atomos Sumo19/19M)
Export of HDR files for HDR LCD TVs and YouTube
Export of HDR files in native XAVC format
Support for the BT.2020 and BT.2100 color space
Export of H.264 files with 10bit and 4:2:2
Support of the Cinema Raw Light Format of Canon C200
Native 10bit Cinema DNG support
General acceleration of EDIUS by faster program start and accelerated processing (even the installation of updates has been improved)
Improvement of the user interface (as a reaction to user feedback)
Including updated Mync media management software

enhanced metadata analysis, also for the search function
advanced storyboard editing functions
improved working with offline files

Cloud ready: EDIUS can run in the cloud. Ideal for users, who have their video material in the cloud
In the future EDIUS will also be available as a floating license for companies
NEW in the Workgroup version: Support of 4K 50/60p output via I/O hardware
Important: the list of new features in EDIUS 9 does not end herewith. EDIUS 9 has the same system with free .xx updates like EDIUS 8, which has been much appreciated by users:
Every few months there is an update with new features and/or format support. In EDIUS 8, e.g. the following enhancements were added after the 8.00 version: primary color correction, LUT support, color space conversion, Log support, optical flow, motion tracker, new still picture engine (without Quicktime), loudness meter with auto correction, Mync Media Asset Management with storyboard and upload function, better metadata support, new proxy mode with different resolutions, up to 64 channels of audio, 4K monitor and high DPI support, improved ProRes and DNxHD support, GPU acceleration for primary color correction, Raw support, draft preview mode with reduced preview quality for more real-time, project templates, open FX support and much more.
Planned improvements in upcoming 9.xx updates are, for example:

a function for synchronizing clips via audio (for multicam editing)
support for 8K and high frame rate
H.265 export
and much more...
for the Workgroup version, in addition, e.g. the support of integrated subtitles (CC) and background rendering is planned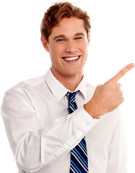 Hulp nodig?
Bel ons via 074-2504909