Teradek Cube-255
1ch HDMI Encoder, Dual Band WiFi, External USB Port and Ethernet
Product Code: TER-CUBE255
The new Cube 255 includes all of the same great features of the original Cube such as a compact aluminum chassis, comprehensive transport protocol support like RTP/RTSP/RTMP/MPEG-TS, and a variety of camera inputs. To bring Cube to the next level, Teradek has added a variety of important new features such as:

OLED
Cube's new OLED enables users to rapidly change and review the settings of their unit in addition to providing real-time feedback for filenames, recording status, and wireless connectivity. No longer are computers or iPads needed for configuration; every feature is a simple click away.
Li-ION Battery

Cube's built-in Li-ION battery will give users up to 2 hours of runtime, which allows for seamless battery swapping or quick broadcasts. The battery can also be charged from an AC adapter or even a suitable external battery such as an Anton Bauer.

MIMO Access Point
The new MIMO access point feature greatly improves wireless performance and enables special features such as wireless camera control for devices without a WiFi capability built in, and ensures improved connectivity from an iPad or Android tablets.
Audio Output

Cube now comes with a headphone output for immediate audio monitoring.

Micro SD

Micro USB
Cube's micro USB port will charge the new internal battery.

CDN Integration
The new Cube also supports dozens of Content Delivery Networks (CDNs), including UStream, Justin.tv, Livestream, Youtube Live, and many others
Features:
The new Cube 255, like the original, is a camera-top wireless HD video encoder that connects with HDMI cameras. The unit streams via dual-band WiFi, an Ethernet port, or a single 3G/4G USB modem.
Send Your Content Anywhere


Cube will transmit live video from any location with an Internet connection.

Streaming to an iPad


Cube enables producers, clients, and others on set to monitor every shot live on their iPads.

Broadcast Live to the Internet


With a simple press of the Go Live! button, Cube will stream directly to your website, Facebook page, or a content delivery network (CDN) of choice.

Power
2-pin power connector


IFB: Allows the studio to communicate with remote camera crews
What's In The Box:
Cube 255
110-240V AC Power Adapter
2 x Wireless Antennas
Ethernet Cable
USB Stick with TeraCentral Desktop Software
HDMI Cable
Hot Shoe Adapter with Thumbscrew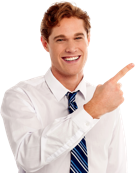 Hulp nodig?
Bel ons via 074-2504909